IELTS test structure
IELTS consists of four parts: Listening, Reading, Writing и Speaking.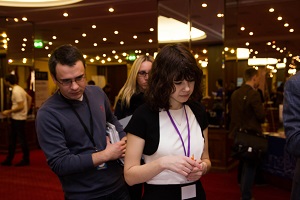 Listening and Speaking are the same in both general training and academic versions of the exam. However, candidates taking the academic module face more complex assignments in IELTS Reading and Writing section.
IELTS Listening is comprised of four parts of increasing difficulty. Each part is a short dialogue (or monologue) that is followed by a set of questions. It is important that you prepare well for the section and know enough IELTS Listening tips and tricks as each text is played only once. You will have 40 minutes to complete the task.
In the Reading section of the academic version of the test candidates are presented with three texts and 40 questions (13-14 for each text). If you had a look through our IELTS Reading tips in the general training module texts tend to be shorter and there might be as many as five. Candidates are given 60 minutes to read all the texts and fill in the answer sheet.
IELTS Writing is comprised of 2 tasks: in the academic module candidates IELTS Writing task1 requires to describe a graph, diagram or chart, and then answer to an argument.Those taking the general training version have an IELTS Writing task to write a letter and a short essay. Writing in IELTS essays requires a lot of practice. Like in Reading, students have 60 minutes to finish the section.
If you're asking "What's IELTS?", this lesson is definitely for you:
The total test duration (Listening, Reading and Writing) is 2 hours 45 minutes. IELTS Speaking will take additional 10-15 minutes, and consists of three parts. First, the examiner will ask a candidate about his/her hobbies, interests and reasons for taking the exam – this will be the IELTS Speaking topic. In Task 2 candidates get a topic card and have to prepare IELTS Speaking answers within one minute. The third part of the Speaking test for IELTS involves a discussion with the examiner about the topic presented in the previous part.
After all four sections are completed; you are done with your exam. The result will be available after a couple of weeks.
You can read more about the structure of IELTS here:
IELTS

Listening

40 dialogues

40 minutes

Reading

3 texts, 40 questions

60 minutes

Writing

2 tasks (describe graph + essay)

60 minutes

Speaking

3 dialogues

~15 minutes