IELTS in English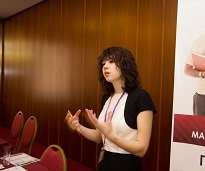 IELTS (International English Language Testing System) is one of the most popular international tests on English language proficiency. It was created by Cambridge English Language Assessment and The British Council in 1989. Before that, English Language Testing Service which was launched in 1980 being preceded by English Proficiency Test Battery which was operational since the early 60s. Nowadays IELTS test certificate is accepted by universities in Australia, New Zealand, Great Britain and Canada – and many other countries worldwide.
Preparing for an English language proficiency test students often have to make a choice between TOEFL and IELTS. Both tests assess candidates' skills in reading, writing, speaking and understanding spoken English. The most significant difference between two tests is their format. In the case of TOEFL, students give their answers individually using a computer while IELTS test is paper-based.
This short video gives a run-through of the world's most popular English language test:
IELTS English test itself does not have a minimum score. The result is measured by a scale from 0 (if no answers were given) to 9 (expert language proficiency level). Universities, though, can actually set a minimum score requirement for their candidates. Columbia University Graduate School of Journalism for example requires a minimum of 8.5 for IELTS. Scores of 7.5 and 8 are an often minimal requirement for marketing and communication programmes. 6 to 7 points are usually enough to get into most programmes.
IELTS consists of four sections: Listening, Reading, Writing and Speaking.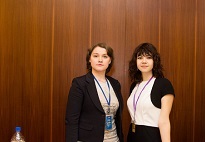 There are 2 IELTS modules: General and Academic.The first one is aimed at those candidates who need to prove their level of English to employers, immigration services and specialized courses. Those candidates who want to enter bachelor's, Master's or MBA program have to take the Academic module of the test. If you take IELTS online free test (IELTS practice tests), you will see that Listening and Speaking sections of the tests are identical while Reading and Writing sections are more complicated in the Academic version of the test. Thus, in the Academic Writing section you will have to describe a graphic or a diagram – and also argument your answer. In IELTS General it's sufficient to write a short letter and an essay on IELTS topic. The topics in IELTS Academic Reading section are also more complex, the sentences are longer and the vocabulary is more professional.
The total length of the test is 2 hrs 45 mins. IELTS Speaking is usually 10 to 15 minutes long and may take place on the same day as the rest of the test or on a different test date. IELTS practice test (IELTS sample test) can be taken for free at some educational centers and companies.