IELTS Sample test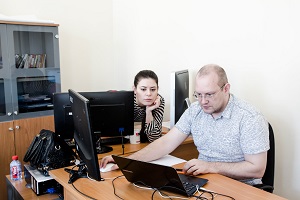 IELTS Sample test is a great opportunity to test the knowledge and understanding, is there a sense to prepare and take an expensive test. In any test center you can completely free take a sample test for three of the four sections. This is not an advertising campaign, but a requirement for the testing centers. In addition, some organizations that offer the lessons to the test IELTS, can donate or provide a trial test for the visitors of their courses at a reduced price.
With the help of IELTS Sample tests you can determine your knowledge of English and understand what gaps there are in your knowledge, as well as decide whether to take an expensive test or are it better to get the extra preparation time to achieve the appropriate level.
What are the advantages of IELTS Sample test?
You should take IELTS Sample test several times during your preparation. Firstly, you pass an easy version of the test in order to become familiar with the types of the tasks, to feel the pressure of limited amount of time to see if you fit this type of test or TOEFL or PTE. Gradually in the process of preparation for the exam you need to pass the intermediate sample tests to identify their strengths and weaknesses, adjust the plan of the preparation. Before the official exam it is recommended to pass the test that simulates 100% real exam to check not only your knowledge, but also the psychological readiness. Last version of these practice tests contains the questions from Cambridge ESOL, which are identical to the tasks that you'll see on the real exam, include identical answer sheets.
The results of the test
The results of the official IELTS practice test come from Cambridge ESOL in 3-4 weeks after delivery.
Despite the fact that it's impossible to pass all the sections of the real exam during IELTS Sample test, it's a great opportunity for you to practice Reading and Listening. Full offline practice tests can be offered in any test centers. You can take only three of the four sections (for Speaking it can be an additional fee).
In this video you will find the tips for IELTS Reading section:
We recommend you to ask the test center managers, whether they carried out IELTS Sample tests. When you pass the sample test, you will get not only reliable work, but the commentaries with the correct answers, which are analyzed, so you will be able to draw the conclusions about your proficiency and decide what you should focus on in your preparation. In addition, you will know in advance at what points you should expect during IELTS exam.