How to Take IELTS in Moscow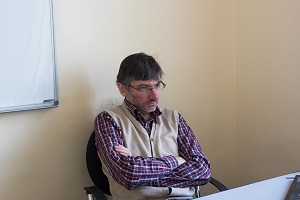 You can take IELTS in Moscow in one of the test centers: Students International IELTS Test Centre and BKC IELTS Test Centre.
It is strongly advised to pre-register for the exam 10-14 days before the actual IELTS test date here.
It is then necessary to pay for the exam and bring or mail the hardcopy materials to the test center.
IELTS exam takes place 3-4 times per month, every 5-7 days.
Total cost of the exam is 8000 RUR (in Moscow) and 8000-15000 in other Russian cities.
Study skills and tips for the IELTS exam from Alina:
There are no restrictions on how often or how many times you can pass the test. All the next attempts do not annul the previous ones so you are free to choose the best one.
If a test-taker considers his/her result too low, he/she can make an appeal during 6 weeks after the test date or 4 weeks after receiving the results. The cost of the appeal is 6400 RUR and is refunded in full in case the test score is reviewed (which takes another 6-8 weeks) in favour of the test-taker.
It is possible to cancel or change the test date not later than 5 weeks in advance. Otherwise, its cost will not be refunded. There is yet an exception that if candidate was unable to sit the exam due to a legitimate excuse such as health condition (confirmed by a medical certificate) or a natural disaster (floods, severe weather, volcanic eruptions, earthquakes, and other geologic processes).
Study skills and tips for the IELTS exam from Anna:
The IELTS Certificate is valid for 2 years.
The results of the exam are available on the 13th day after the test date. They are available online while a hard cope can be picked up at the test centre personally or by a third party given a letter of attorney. They can also be delivered by a courier agency. Up to five hard copies of the results can be sent to the institutions and organizations specified by the test-taker.