IELTS preparation
IELTS is a very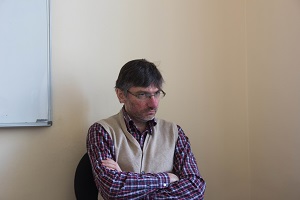 individual test. In general, there are three areas in which you need to work during your IELTS preparation:
improving your English;
practicing your test-taking skills;
understanding the structure of the test and evaluation system.
Now let's speak about each of them in detail.
Improving English language must pass thorough. That's why to secure the material you will need about 6 months or even more. The surest way to get sufficient number of scores is the ability to improve your overall level of English, because it is checked by IELTS as you know. The problem is that this approach involves a lot of work. As a result, six months of your total score for the test may rise by only half a point or one score.
At first glance, it may seem slow. But in most language schools, IELTS course for each level (intermediate/advanced) lasts for approximately six months. Some students move easily from one level to another, others have to be repeated. So that's why the process can actually take up to six months.
The better you are familiar with the test, the greater chances of getting a good result you have.
Another way to improve the result of the exam during the IELTS preparation is solving the practice tests. Doing the standard tasks, you can get almost instant results. The problem is that after such training, you get the basic skills and progress slows. IELTS is the fairly simple test that has a few secrets. Therefore, if you have the basic skills (time management, etc.) you will not waste time doing one test after another.
You have to adequately assess your skills and abilities, but usually practical lessons are important for those who have not arrived in the conditions of the educational process.
The understanding of the assessment system of the test will help to improve IELTS score. Some candidates obtained better results very quickly because they understand their tasks and what and how they are evaluated.
For example, you cannot understand the concept of the written test, since you have completely different academic culture. As a result, you have written a good essay, but it does not seem that the examiner wants to see.
Everyone should be familiar with the requirements for the written and oral part of the test. Particularly, it is necessary to pay attention to those whose scores are significantly lower than the others. Often in such cases the problem is not in knowledge, but in the way of organization of the information.
Personal factors can affect the progress
There are a number of personal factors that can affect how quickly you progress:
the native language;
the ability to learn foreign languages;
how often do you talk in English;
general education;
knowledge of grammar/vocabulary;
the presence of the teacher and motivation.
A great preparation course:
You have to understand that the more intensive your IELTS preparation is, the better scores you get.